Super Car Rally to the Drag Race!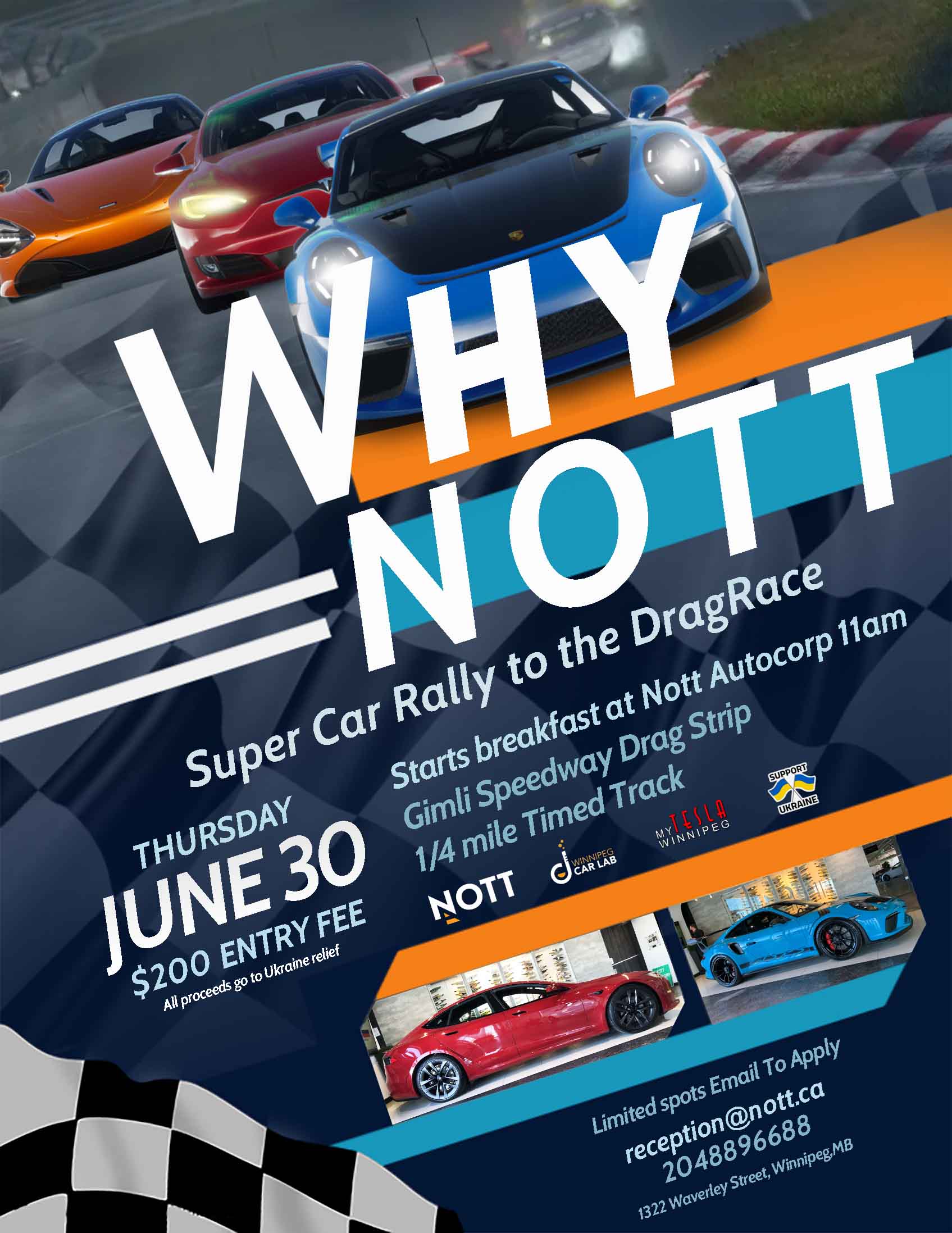 Event Information

Thursday, June 30th 2022
$200 Entry Fee*

*All proceed are to be donated to Ukraine Relief
Starts with breakfast at Nott Autocorp at 11:00am followed by a Super Car rally to the Gimli Speedway Drag Strip for an afterparty. The track use is full, so it will be a great day of viewing races down the 1/4 mile! All funds raised are being donated to the Ukraine Relief.
Limited Spots.
Email Reception@nott.ca – or call 204-889-6688 to register.